Register by filling the form below
15th Annual International Business Law Conference
Re-tooling Businesses for Change: Leveraging the Technology Explosion
With the growth of technology comes an unending struggle of law to keep pace with technological developments and disruptions. This is particularly true of the business space as the fourth industrial revolution continues to emerge and the world tries to grapple with the economic realities of the Covid-19 pandemic.
As legal practitioners, there is a constant pressure to keep abreast with these developments to effectively advise clients and offer innovative solutions to their problems. To do this, there is a need for constant research, information sharing and networking on platforms like the NBA-SBL conference.
The NBA-SBL conference is returning this year with a bigger promise of leading content, plenary sessions, engaging discussions and networking sessions. This year's event, scheduled to hold on 14th and 15th of July 2021, aims to take participants on an exploration of the topics revolving around the fast developing relationship between frontier technologies across the world and the business law space.
These conversations are stirred up in hopes of improving the efficiency of legal practice and the competencies of participants. There is an exciting lineup of local and international speakers/ resource persons invited to speak on best practices to build thriving law firms and businesses post COVID-19.
Due to the pandemic, the event will take a hybrid form this year with virtual and on-site content to ensure maximum reach. So come prepared with questions and contributions as we tackle the core issues in law, business, and technology.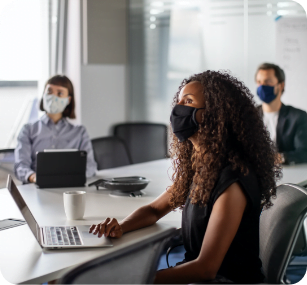 The Nigerian Bar Association – Section Of Business Law(NBA-SBL) Under the leadership of Mr Ayuli Jemide is pleased to announce that the 15th edition of its Annual Business Law Conference the (SBL Annual Conference) will hold on 14th and 15th July 2021.